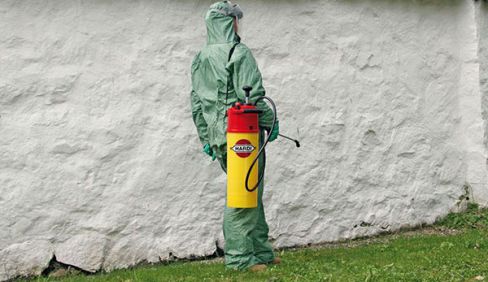 Double tap to zoom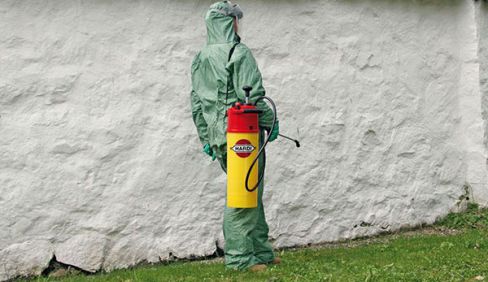 Features
Pressure sprayers are ideally suited for the home gardener, hobby farmer, small business and pests control operator.
Hand operated compression sprayer's uses ergonomic plunger pump to pressurize the container and a trigger valve which allows control over an intermittent or continuous stream. The P6 and P8 are light weight and easy to carry. Wide base design for stability, the P6, P8 come with strap and lance. Over pressurizing the tank is not possible due to a specially designed release valve.
P 1.5 Pressure Sprayer have an adjustable nozzle gives control over a fine or coarse spray atomization. Fine atomization can be used to provide excellent surface area coverage with the least amount of fluid consumed. A coarse spray adjustment is ideal for the application of biodegradable cleaning solutions.
HARDI 6 & 8 litre pressure sprayers are built tough. They use a plunger pump to pressurize the container and a trigger valve to control intermittent or continuous spraying. Applications for these sprayers is limited only by the imagination and with the many optional attachments available, the potential is endless. Pumped up to maximum pressure, you can spray out the entire volume without pressurizing. They are built from quality components to provide long life and reliability. They have inbuilt measuring jug in the lid and spring loaded pressure relief to prevent over pressurization.
Standard Features
Highly resistant seals (Viton) 
Carry strap does not absorb pesticide 
Angled, sided-located 8cm opening for complete emptying 
Two carry methods; handle or strap 
Spring-loaded, quick acting ON/OFF valve 
Filter to minimize nozzle blockage 
Lance holder for tidy storage 
Leakproof tank, all holes are at the top 
Transparent, polypropylene tank 
Easy to service pump barrel 
Strong, lightweight 37 or 50cm lance 
Reinforced, 124cm synthetic hose with 60 bar burst pressure 
Valve to decompress tank and prevent over-pressurization ( 3 bar maximum ) 
Herbicide and insecticide/fungicide nozzles supplied 
Measuring jug ( 2 to 40ml ) incorporated in lid for minimal residues 
Graduation of 250 and 500ml inside tank 
Storage for extra nozzles 
Suction filter to prevent nozzle blockage 
Graduations of 250ml on tank 
Wear resistant ceramic nozzle
Optional Extras
Telescopic lances - a compact extension for tall targets. Available from 0.5m to 2.0m. 
Spray shields - to avoid spray drift. 0.4m and 0.2m 
Booms - ideal for larger areas. 1.0m, 1.5m and 2.0m. 
Adjustable nozzle - spray angle, reach and spray quality can quickly be changed. 0.88 to 1.65 l/min. 
Lance extensions - ideal for distant targets like trees. Available 1m and 2m. 
Nozzle filters - fitted just prior to the nozzle - Blue = Coarse,  Red = Medium,  Yellow = Fine 
Double nozzle holder - for higher volumes of fine spray. 
HARDI KALIBOTTLE - for calibration, very simple and can register rates up to 400 l/ha.
Specifications
Sorry, currently there are no specs but check back with us later.